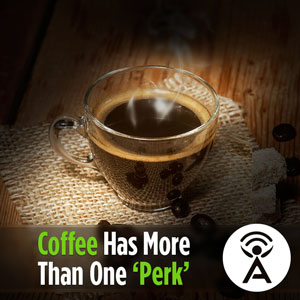 Trainer: Kelly Cupell, Nutrition Communication Specialist
Remember when you were told that coffee was bad for you? New studies say otherwise. Nutrition Communication Specialist Kelly Cupell joins the show to not only explain the benefits of regular coffee, but also discusses the benefits of Isagenix Coffee. Kelly says, "There's a lot of myths out there about coffee, but I'm here to explain the science behind it and dispel the folklores." Listen in to learn why it's time to restore coffee's reputation and start celebrating its perks.
Interested in more information about coffee and its place in a healthy diet? Click here.
For more great podcasts, visit http://isagenixpodcast.com/.
The post Coffee Has More Than One 'Perk' appeared first on Isagenix Health.